30 November 2015
The New York Times
has an
article
by
Kareem Fahim
about
Nefertiti
:
For weeks, a group of explorers have scanned the walls of a tomb in the Valley of the Kings using radar and infrared devices, in the hopes that science might confirm one Egyptologist's theory: that hidden behind a wall of King Tutankhamen's burial chamber (photo) sits the long-sought tomb of Queen Nefertiti.
The prospect of such a discovery is beyond tantalizing, and would be as momentous a find as any here for almost a century, antiquities officials say. It would also come at a time when Egypt's tourism industry, frozen by years of political unrest and fears of militant attacks, is in urgent need of good news.
For the noted Egyptologist, Nicholas Reeves, the tests could vindicate his arguments that two of the walls in the tomb of Tutankhamen, also known as King Tut, are likely to mask hidden rooms, and that the tomb itself was in fact an antechamber to a larger burial complex that belonged to Nefertiti, Pharoah Akhenaten's powerful queen who, according to some theories, succeeded him as ruler of Egypt.
Reeves acknowledges that Egyptian officials, including some of his colleagues in the search, do not share the conviction that Nefertiti is waiting to be found in any undiscovered chambers.
For Egypt, there is much at stake. The government is desperate for the kind of earth-shattering archaeological find that would lure tourists back to its ancient monuments. Visitors have been driven away from everywhere in Egypt but its beaches, and in the last few weeks, the seaside resorts have emptied, too, after militants claimed responsibility for downing a plane full of Russian beachgoers in late October of 2014, killing everyone onboard.
With that gathering sense of urgency, the explorers emerged from Tutankhamen's tomb this weekend, plainly exhausted by the work but carrying what they said was promising news: radar scans had provided strong evidence of hollow chambers behind the walls. Mamdouh Eldamaty, Egypt's antiquities minister, said at a news conference announcing the findings that there was an "approximately ninety percent" chance that something— "another chamber, another tomb"— was waiting beyond the burial chamber. "I think it's a very good result," he said, adding that more analysis would be carried out over the coming weeks on the radar data to try to determine more precisely what is beyond the walls. After that, researchers may drill into the walls to get an even better look, though there is no set timetable for that step.
Hours after the news conference, the explorers returned to Tutankhamen's tomb, where Hirokatsu Watanabe, the Japanese specialist carrying out the radar scans, surveyed an area outside the entrance to the burial chamber. Watanabe dragged his silver, battered-looking device back and forth across the dirt, as journalists followed his every move and another member of the team took notes.
Among those watching was Mustafa Waziry, the director of antiquities of Luxor. "I'm an archaeologist, I don't know what it means," Waziry said, speaking of the results of the radar tests. But the implications were clear. "If we discover something, it will turn the world inside out," he said. "And they will come."
He can only hope. Waziry and his colleagues have watched in anguish over the last four years as tourism in Egypt collapsed since the uprising against President Hosni Mubarak in 2011.
The year before the uprising, he said, twelve thousand people stood in long lines each day to visit the attractions in Luxor. By 2012, the number had plummeted to as few as three hundred a day, mirroring a broader disappearance across the country of treasured cultural tourists who spent generously on extended tours of Egypt's temples and museums.
The numbers had recently started to inch upward, until the crash of the Russian plane, which increased security concerns at Egypt's airports and caused several countries to either sever or restrict air travel to Egypt. "We are plowing the ocean," Waziry said, as Watanabe packed up his equipment. "We need something like this."
Reeves, who previously worked at the Metropolitan Museum of Art in New York City, set off the search with a paper last summer titled The Burial of Nefertiti? His starting point was an analysis of high-resolution color photographs of the tomb, published in 2014 by Factum Arte, a Spanish company specializing in art replication. "Cautious evaluation of the Factum Arte scans over the course of several months has yielded results which are beyond intriguing: indications of two previously unknown doorways," he wrote. One was probably a storeroom, he said, and the other, on the tomb's north wall, was likely a continuation of the tomb containing an "earlier royal internment, that of Nefertiti herself, celebrated consort, co-regent, and eventual successor of Pharaoh Akhenaten."
Reeves cited other supporting evidence, positing that what is regarded as Tutankhamen's tomb, which was discovered by Howard Carter in 1922, had, in fact, "been both initiated and employed for the burial of Nefertiti."
When Tutankhamen died unexpectedly at the age of nineteen, about a decade after Nefertiti's death, her tomb was reopened, and a portion of it reconfigured to accommodate the young king, according to Reeves.
At least one prominent Egyptologist believes that the entire project will turn up nothing. Dr. Zahi Hawass, a former Egyptian antiquities minister, who for years was the swaggering, public face of the country's archaeological discoveries and a rainmaker for tourism, ticked off a list of reasons there might be nothing hidden behind the walls — and certainly, he said, not Nefertiti.
"I am an archaeologist for forty years," Hawass said. "I can smell a discovery, and this is no discovery at all." But despite his criticisms, Hawass acknowledged that "all of us are desperate for good news". Whether a discovery was looming, or not, the search itself had begun to stir hope among the proprietors of Luxor's empty travel agencies and markets.
Bahaa Youssef, who works as a travel manager at Sunrise Tours in the city, said the company was running out of inventive ways to make money. "Egypt needs big events, to make people look at us again," Youssef said.
With their camera crews trailing, Reeves and his colleagues were at the very least creating a buzz, perhaps taking a page from Hawass, with his showmanship and grand pronouncements. "If we find what I think is there," Reeves said, "it will be bigger than Tut."
Rico says
that they'll also need to whack a few
ISIS
cells in the
Sinai
before the tourists will come back...
Posted by

Rico
at 17:47
0 comments


Links to this post
29 November 2015
The New York Times
has an article by
Edward Wong
about the plight of the Tibetans, swallowed whole by the Chinese:
When officials forced an informal school run by monks near Yushu, China to stop offering language classes for laypeople, Tashi Wangchuk looked for a place where his two teenage nieces could continue studying Tibetan.
To his surprise, he could not find one, even though nearly everyone living in this market town on the Tibetan plateau here is Tibetan. Officials had also ordered other monasteries and a private school in the area not to teach the language to laypeople. And public schools had dropped true bilingual education in Chinese and Tibetan, teaching Tibetan only in a single class, like a foreign language, if they taught it at all.
"This directly harms the culture of Tibetans," said Tashi, thirty, a shopkeeper who is trying to file a lawsuit to compel the authorities to provide more Tibetan education. "Our people's culture is fading and being wiped out."
China has sharply scaled back and restricted the teaching of languages spoken by ethnic minorities in its vast western regions in recent years, promoting instruction in Chinese instead as part of a broad push to encourage the assimilation of Tibetans, Uighurs, and other ethnic minorities into the dominant ethnic Han culture.
The Education Ministry says a goal is to "make sure that minority students master and use the basic common language". And some parents have welcomed the new emphasis on teaching Chinese because they believe it will better prepare their children to compete for jobs in the Chinese economy and for places at Chinese universities.
But the new measures have also stirred anxiety and fueled resentment, with residents like Tashi arguing that they threaten the survival of ethnic identities and traditions already under pressure by migration, economic change and the repressive policies of a government fearful of ethnic separatism.
The shift away from teaching Tibetan has been especially contentious. It is most noticeable outside central Tibet, in places like Yushu, about four hundred miles northeast of Lhasa, in Qinghai Province.
Many schools in these areas, home to nearly sixty percent of China's Tibetan population, had taught mainly in the Tibetan language for decades, especially in the countryside. Chinese was taught too, but sometimes not until later grades.
"This is why almost all innovation in Tibetan literature, film, poetry and so forth, plus a great deal of academic writing, since the 1980s has come from Qinghai," said Robbie J. Barnett, a historian of Tibet at Columbia University.
Continue reading the main story
But, in 2012, officials in Qinghai and neighboring Gansu province introduced a teaching system that all but eliminated Tibetan as a language of instruction in primary and secondary schools. They had backed off a similar plan in 2010 because of protests by students and teachers across Qinghai and Gansu, and even in Beijing.
Schools were ordered to use Chinese as the main language of instruction, which led to layoffs of Tibetan teachers with weak Chinese-language skills. And new Chinese-language textbooks were adopted that critics said lacked detailed material on Tibetan history or culture.
In March of 2012, a student in Gansu, Tsering Kyi, twenty, set fire to herself and died after her high school changed its main language to Chinese, her relatives said. She is one of more than a hundred Tibetans who, since 2009, have self-immolated in political protest.
Three years later, frustrated students are still taking to the streets. In March of 2015, high school students marched in Huangnan Prefecture in Qinghai. The local government accused the Dalai Lama, the exiled Tibetan spiritual leader, and "hostile Western forces" of tricking students to "defy the law, disrupt society, sabotage harmony and subvert the government".
This month, a petition circulated on WeChat, the Chinese messaging app, calling on officials to open a Tibetan-language primary school in Qinghai's provincial capital, Xining, which has had no such schools under Communist rule.
"Letting thirty thousand Tibetan children learn their mother tongue so they can carry on their own traditional culture is a very important matter," said the petition, which got more than sixty thousand signatures before censors blocked it.
But Tibetan attitudes are complicated by the practical reality of living in a country where the Chinese language is dominant, and where parents and children sometimes prefer English as a second language of education, not a minority language. Some Tibetan parents worry that their native language and culture are dying, but nevertheless tell their children to prioritize Chinese studies, in part because the national university entrance exam is administered only in Chinese.
"The parents think that Chinese is most important for their children's future," said Phuntsok, a monk at a Yushu monastery told by officials to close its Tibetan classes this year. The government says it supports bilingual education. In practice, though, bilingual education now generally means using Chinese as the main language of instruction, while a minority language is taught as a separate subject.
Tsering Woeser, a Tibetan writer in Beijing, said that ,when she lived last year in Lhasa, she stayed by a kindergarten that promoted bilingual education. She could hear the children reading aloud and singing songs every day, but only in Chinese. "A lot of Tibetan people realize this is a problem, and they know they need to protect their language," said Woeser, who studied Tibetan on her own after years of schooling in Chinese. She and others estimate that the literacy rate in Tibetan among Tibetans in China has fallen well below twenty percent, and continues to decline. The only thing that will stave off the extinction of Tibetan and other minority languages is allowing ethnic regions in China more self-governance, which would create an environment for the languages to be used in government, business and schools, Woeser said. "This is all a consequence of ethnic minorities not enjoying real autonomy," she said.
The Chinese Constitution promises autonomy in ethnic regions, and says local governments there should use the languages in common use. In 1987, the Tibetan Autonomous Region, which encompasses central Tibet, published more explicit regulations calling for Tibetan to be the main language in schools, government offices, and shops. But those regulations were eliminated in 2002. These days, across Tibetan areas, official affairs are conducted mostly in Chinese, and it is common to see banners promoting the use of Chinese. Such efforts are in part a response to the Tibetan uprising in 2008, when anti-government rioting broke out in Lhasa and spread across the plateau.
"The government thinks people who go to ethnic schools have a stronger Tibetan nationalist identity," Woeser said. "The government thinks if they switch the instruction to Chinese, then people will change their views."
Monasteries have long served as educational institutions in Tibetan society, with monks and nuns among the elite few who could read and write before Tibet came under Chinese Communist rule in 1951. Until recently, many monasteries held classes on the written language for ordinary people, and monks often gave lessons while traveling.
But over the past two years, officials in many parts of the plateau have ordered monasteries to end the classes, though Tibetan can still be taught to young monks.
Tashi said he first learned to read and write Tibetan in primary school and from older brothers who had studied with a monk. He continued studying as a monk himself for three years, and in 2012, he took private classes in Yushu for a few months.
He thought he might take his nieces to those classes, but found they had been shut down. "My nieces want to become fluent in Tibetan, but don't know where to go," he said. "Our words will be lost to them."
Rico says
imagine if America tried banning the use of and the teaching of Spanish...
And, worse yet, the
Dalai Lama
has hinted that he might not be reincarnated, angering
Beijing
.
Posted by

Rico
at 08:52
0 comments


Links to this post
-----Original Message-----
From: "History.com This Day In History" <tdih@emails.history.com>
Sent: Sunday, 29 November, 2015 06:03
To: "mseymour@proofmark.com" <mseymour@proofmark.com>
Subject: 1947: U.N. votes for partition of Palestine


1947
U.N. votes for partition of Palestine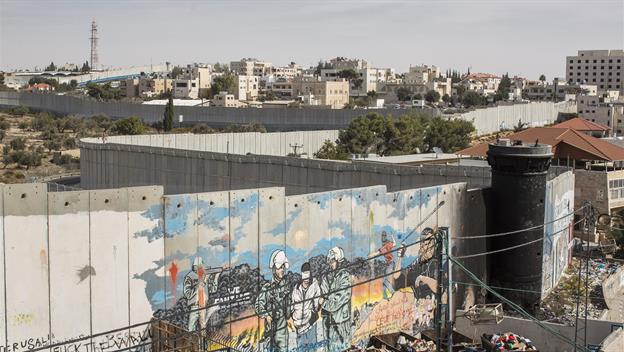 Despite strong Arab opposition, the United Nations votes for the partition of Palestine and the creation of an independent Jewish state. The modern conflict between Jews and Arabs in Palestine dates back to the 1910s, when both groups laid claim to the British-controlled territory. The Jews were... read more »
Posted by

Rico
at 08:27
0 comments


Links to this post